Gerry Cates and Texas Range Minerals offer a real solution to ranchers watching costs, production, and profitability. With all of a rancher's costs escalating, it's great to have a mineral program that is designed to simply offer the cattle what they need, when they need it,  through higher quality ingredients.
Tyler Jacobs
(Montgomery, TX)
---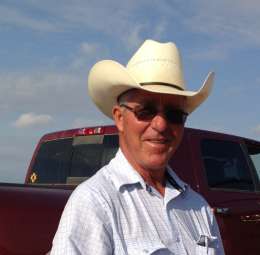 I've been using Texas Range Minerals for approximately 6 yrs.  Consumption seems to be what it should be and cows have bred at around 92-95%.  All of this in a drought.
Mark McCloy
(Jal, NM)
---
I have been running cattle in the Piney Woods of East Texas for 42 years and have fed just about every mineral on the market. In 2010 I contacted Texas Range Minerals and got Gerry Cates to formulate a mineral for our area. My cattle have performed well on the program and I have been very satisfied.
Claude Lucas
(Center, TX)
---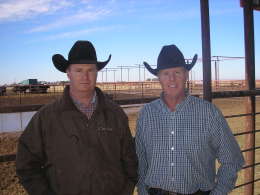 We began using Texas Range Minerals in Dec 2004 and could see an improvement in our conception rates the first year. We get 95% of our cows bred up on short breeding seasons in good years and dry years. The health of our calves after weaning is much better since being on Texas Range Minerals. We use different mixes for our different country and like the fact we know that our cattle are getting the minerals they need on our different types of country. We can recommend Texas Range Minerals.
Tyler and Trey Thompson
(Munday, TX)
---

I think the number one goal of a successful mineral program is consumption.  With TRM we see good consumption and great performance from our cows.
Brooks Hodges, Manager, Pitchfork Land & Cattle
(Guthrie, TX)
---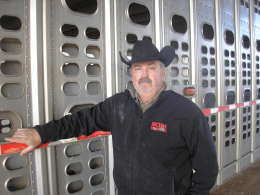 Wanted you to know we just weaned our calves and steers and heifers grossed 672 pounds. Cows bred back 95%. Ever since we started using your mineral we have been consistently on track.
Mike Stewart
(Munday, TX)
---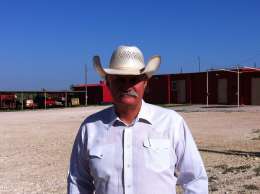 We have been using TRM since 2007. These minerals are different than any I have ever fed.

Since switching to TRM our cow cost have been low, running around $22.00 per year (2012) plus conception rates and weaning weights have gone up. Even during the drought our cows bred up and did not get strung out.

I like the fact these minerals are matched up to our grass and  made for our different needs, cow calf, bloat mineral for calves on wheat and mineral for calves on grass.

I can gladly recommend Texas Range Minerals to anybody.
Dennis Webb, Manager, Rocker B Ranch
(Barnhart, TX)
---

Texas Range Minerals have been doing us a real good job. We have used it since October 2003. Cattle eat it good even after it gets rained on and it does not spoil. I like this mineral also because I can feed salt right beside the mineral. The mix we use is the Red River Basin mix that is mixed for our grass and our gypy water. I can recommend this mineral.
Johnny Horton
(Quanah, TX)
---
In 2013 I started looking for a good mineral and found that no one would tell me just what my cattle needed. The only thing they were interested in was selling me a one mineral fits all solution. I wasn't interested in buying something that my cattle didn't need. That's when I found TRM. We took forage samples and found out exactly what our cattle were lacking. I feel confident now that our cattle are performing to their full potential.
Jason Harkey
(Woodleaf, NC)
---
"Texas Range Minerals have been doing us a very good job since we started using them in June 1993. We operate a purebred Foundation Beefmaster herd. Our main breeding season is only 30 days, as we are putting a heavy emphasis on fertility. It is very important for cattle to be on a high quality, well balanced mineral. I also like the way young nursing calves eat the mineral. This is an excellent mineral, well suited for our purposes and area."
Watt Casey
(DVM, Albany, TX)
---
"I run cattle, sheep, goats and a mare band. Gerry Cates provides me the different minerals formulated for the different classes of livestock I run. The minerals are high per ton but very economical to feed. They do not spoil when rained on and livestock will continue to eat it. I like the fact that I can feed salt with this mineral. An excellent product."
Souli Shanklin
(Rock Springs, TX)
---
This mineral has really helped me tighten up my calving season. My cows breed up quicker and the calves are born closer together. That makes my weaning weight average go up. I can feed salt with this mineral. It is formulated for my country. It is economical and I can recommend Texas Range Minerals to other ranchers.
Keith Duncan
(Lometa, TX)
---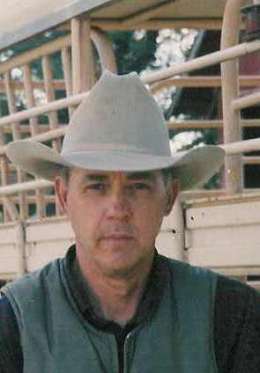 We have experienced a 98% conception rate in our mature cowherd. The con-ception rate of our first and second-calf heifers has really improved. The health of our herd is better, especially in the reduction of retained placentas.
Jim Leech
(Albany, TX)
---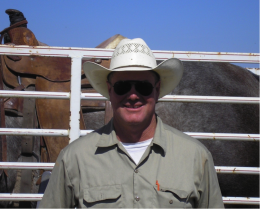 "Our cattle have done exceptionally well on the mineral mixes Gerry Cates formulated for our country even during the drought. They eat mineral when they need it and I like the fact that I can keep salt out with this mineral. We had some cows on Milo stalks that were on a special mix and they came out of the winter looking great. (Cows) all clean up after calving and had excellent breed ups. The baby calves eat the mineral good and it is very cost effective ."
Joe Watkins
(Claude, TX)
---